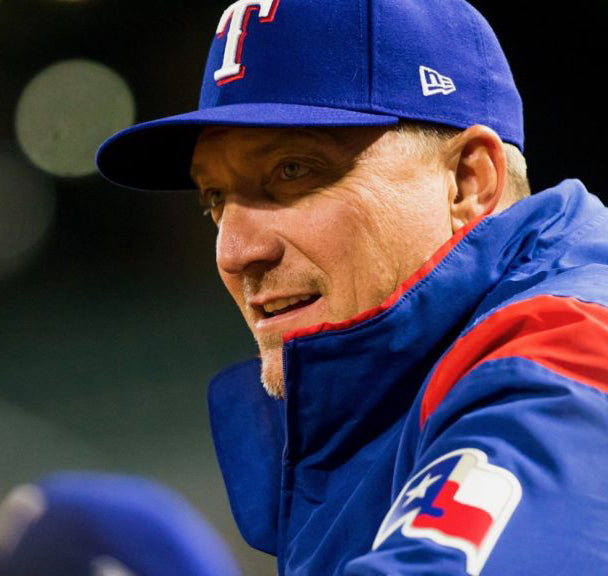 Definition: A person who gives instruction or guidance, some whose job is to teach people to improve!
Coach has such a simple definition for a complex endeavor.  I was fortunate to have grown up watching a true "coach".  My own father was a high school football coach in La Marque, TX.  He started there in 1970, in a time where true coaches were needed to help young people navigate the day. I've been blessed beyond measure to watch my father and countless others be an example for so many.
What I learned through those years is that coaching was not just technical. Some of you may be saying to yourself, "Banny, you need knowledge and you must be well versed at the skill set you are trying to coach." That is a true statement; however, not the most important in my opinion. We all have had coaches that are great at teaching plays, movement, skill set development, yet they lack the interpersonal skills to help us improve and inspire us to be better. 
SO HERE WE GO…….
There are people who come into our lives who inspire us. Most of the time, they change the pathway of our lives. They help us to realize our potential.  Potential we never thought possible. Through their words and actions, they make us believe that we are greater than the sum of our own parts. They reach into our soul to help us achieve success through adversity. Sometimes right, sometimes wrong, however either way; they help shape our lives and prepare us for what is next. 
You see, the real questions we need to ask ourselves before we allow ourselves to be "coached" are "Does this person care about me?" and "Can this person help me grow into a better version of myself?" The questions are very important. Whoever is coaching you should be willing to tell you the truth even though it may hurt. This person should be willing to challenge you when you push back and question. In addition, they should have the capability to discipline you when you get out of control.
In the world of a real coach, there are no throw-aways. Coaches are in it for life. They develop connections that bond for life. Their impact is perpetual.
On a certain occasion in 2016, while I was the manager for the Texas Rangers, there were two gentlemen who had won an auction to spend time with me at the ballpark. They, along with their wives, got to see the inner workings of the day in the life of a MLB manager. I noticed that one of the wives had been carrying a large brown envelope around all day. Near the end of the visit, she stepped up and handed the envelope to one of the men and said, "Are you two going to get to "why" we are really here?" They nodded in agreement. As they opened the envelope, they pulled out pictures and articles from when they were Junior High and High School athletes. Standing right next to them in the photos was my father! These gentlemen were in their 70's. Together they told me they could no longer thank the one who had impacted their lives, yet they could tell me thank you and let me know what an important part my father had played in their growth as men. Stories were shared that I was not surprised at in the least. The stories were of love, challenge and adversity. The stories were not of how they won a championship, they were more about how a person cared so much about them and helped them grow into better versions of themselves. My Father passed away in 1988. He is the only person I ever called Coach.  On his headstone is the word "Coach". He's the reason I chose to coach. It's all about the head AND the heart. Master coaches know that we must capture the heart before we can capture the head. Coaching is like being on call 24/7! Making time to impact others takes NO TIME OFF because great mentors, leaders, teachers, coaches know it's never about us. It's our job to reach those we are coaching. Remember it's about connection and believing in the potential so much in others that we're willing to neglect our own interests. 
My senior year in high school, I had not played baseball for 2 years due to injury and illness. Our baseball coach at the time wanted me to go through tryouts for the baseball team. At the time, my younger self thought, "how the hell are you making me try out? I've been All Star, All City, and All Area!!!!! I should just make the team!" (Remember I hadn't played in two years!) During the tryouts, I will confess that I felt and performed EXACTLY as though I hadn't played in 2 years! After two days of tryouts, the coach showed up at our house to tell me he didn't feel that I was going to make his team. What he did was remind me I had one more day of tryouts. One of the last things he said before he left was "I believe in you!" I made the team that year, went on to play college baseball and eventually had an opportunity to play for the Pittsburgh Pirates. There are NO throw-aways! "I Believe In You" are the four most powerful words that can be uttered by a coach.  I believe in you enough to care, trust, love, challenge and tell the truth. 
As coaches, we may never know the impact we make on others; however, we sure know the impact they've made on us.
Dare to Make a Difference! ~ Jeff Banister
---